These are pictures from Fritz Cheney, who has been collecting and restoring
antique outboards for 6 years now. Here is his personal letter of thanks to all members of our club.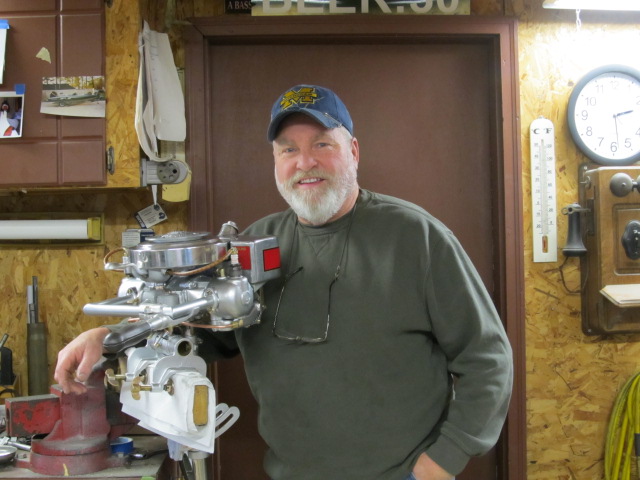 See my collection in the pictures below! I also made a new motor stand and wanted to show the four motors that I restored this winter! I built the motor stand with four dolly's so I could move it around in the area where I keep my restored motors. It was build for my small motor collection and it holds 15 motors. The four motors in the large picture are a Mercury KE4 1948, a Johnson A 1923, a Johnson A 1924, and a Johnson Single 1929. I am also looking for two Elto Aces if you know of anyone that has these or run across any in your travels.